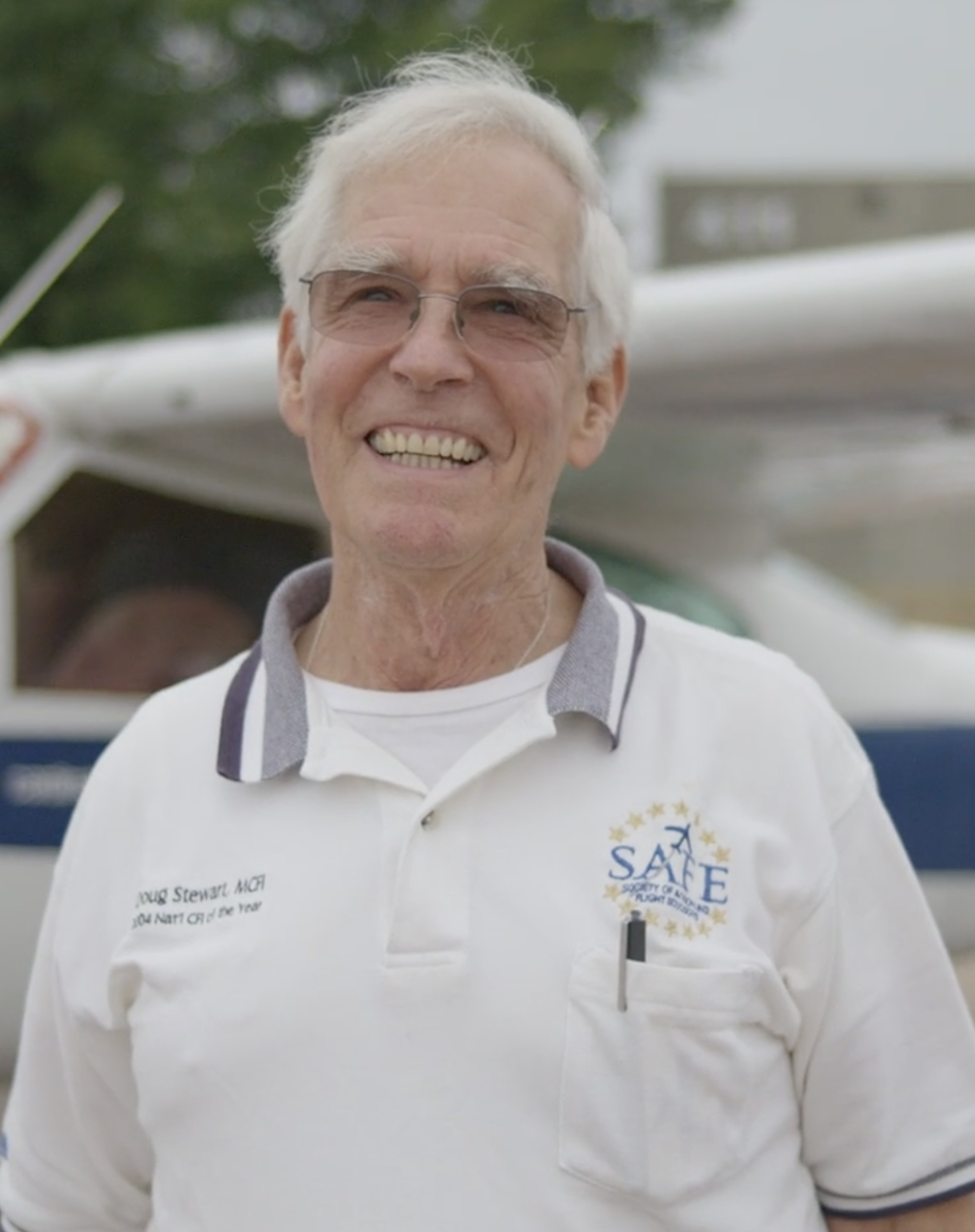 A Virtual Meeting with Doug Stewart on Situational Awareness.

EAA / IMC Club Chapter 92 Orange County, California
LIVE Wednesday Evening, May 20th at 18:00 PDT - Presentation & Discussion IMC Club Style
This is a national program conceived by IMC Club founder Radek Wyrzykowski, Manager of Flight Proficiency at EAA, in response to the COVID-19 social distancing rules. Your virtual chapter meeting will be one of fourteen (14) that will take place during April and May. In order to preserve the traditional discussion based format of IMC Club meetings we've limited attendance to 50 participants across all locations. Accordingly we will make any unfilled meeting seats available to chapter members who may require an alternate date.
Sharing a Real World IFR Scenario
Doug Stewart is a Master Certified Instructor with over 12,700 hours of dual instruction, 5,600 of which is instrument training. He offers a five-day trip up and down the east coast for pilots who desire an intense learning experience flying in the IFR system. Along the way Doug is constantly showing his students how to use the tools available to them to maintain situational awareness and assume the role of pilot in command. During this online meeting Doug will share video from the ILS approach into Wilkes-Barre, PA and discuss the finer points of maintaining situational awareness during vectors to final at KAVP.
Flying the ILS Rwy 4 at KAVP on the East Coast IFR Experience Use the Code "EAA.IMC.CLUB" for a special $70 discount on the program. Good through May 27th.
Meeting full, or unable to attend at this time?
Find a meeting slot with another chapter. Look here
.