monitor this frequency
Pilot Proficiency at OSH
Get the NOTAM for Future Clinics at the EAA PPC
The EAA Pilot Proficiency Center (PPC) is a world class flight training facility at Oshkosh, Wisconsin. With twelve (12) Redbird FAA approved advanced aviation training devices, classrooms, dedicated briefing areas and flexible conference room space the PPC offers unparalleled opportunities for general aviation pilots to sharpen their flying skills and become safer pilots.
Community Aviation recently held an advanced IFR clinic at the EAA PPC. Two-person learner teams were formed and paired with an instructor and a dedicated flight simulator for the duration of the clinic. The results were impressive and we're planning more of them.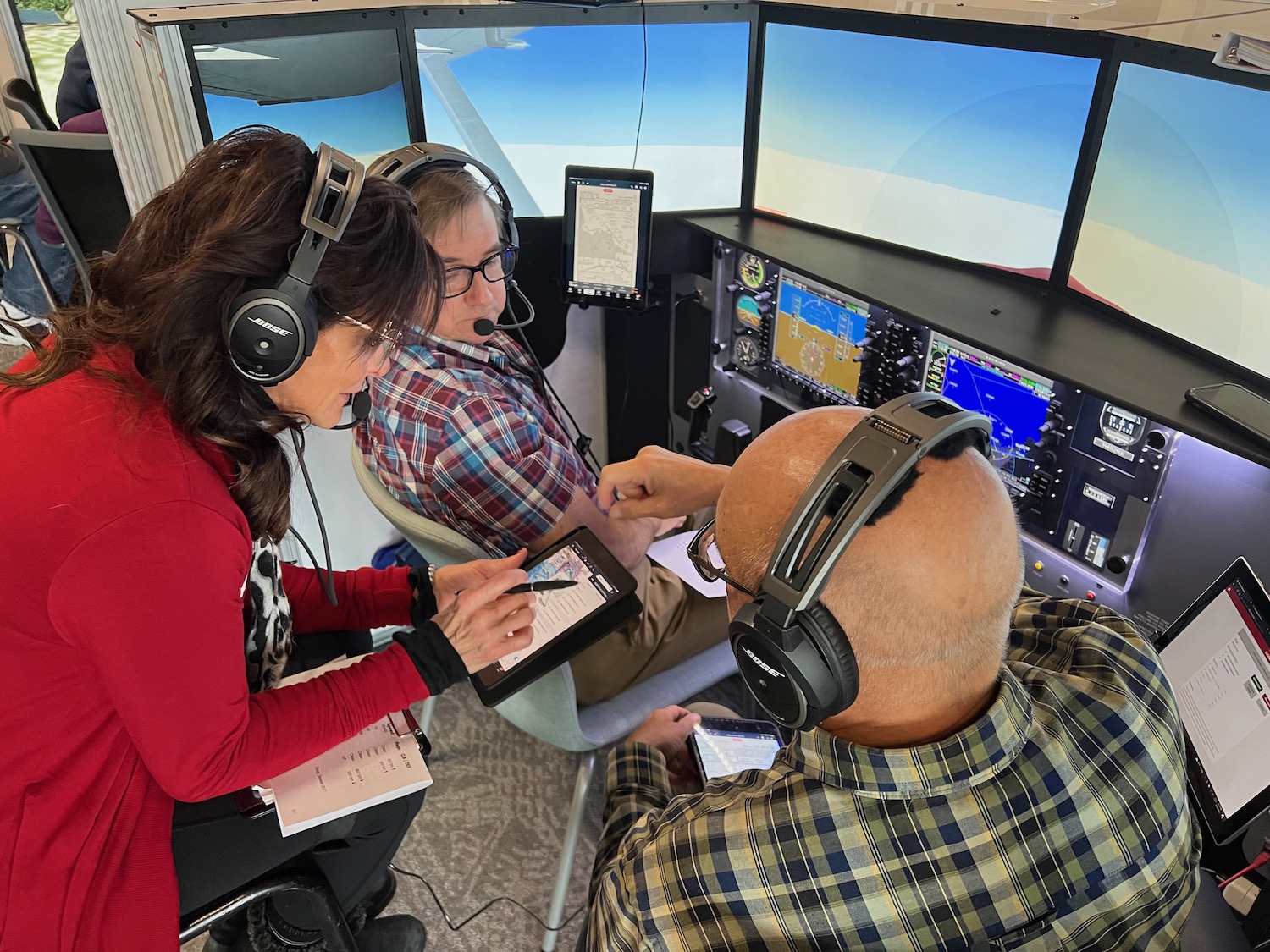 Training at Spring to Proficiency advanced IFR clinic, April 2023
All clinic participants received both Wings knowledge and flight credits. Those who needed an instrument proficiency check (IPC) got the opportunity to complete their required flight activities with a circle to land approach in either their own airplane or with a local flight school arranged by Community Aviation.
Great Training. Thanks for all of your efforts to put the Advanced IFR Proficiency Training program together!! I learned a lot and it was fun to meet pilots from around the US. The Redbird sims are a great place to review / learn IFR procedures and the PilotEdge experience was great too. I look forward to practicing at home myself with PilotEdge.

Jim
Instructors were carefully selected based on their teaching experience and equipped with a powerful tool kit of custom simulation exercises and scenarios.
Had a hell of a time. I can only assume that any training moving forward will be emailed to prior clients. I'm definitely down for more.. Jason
Live ATC from PilotEdge was integrated with the flight simulation devices and used for specific scenarios. This added incredible realism to the flights and even included reported deviations.
The collaborative effort between EAA and Community Aviation produced a fun and productive training environment. One of the highlights of the clinic was a behind the scenes dinner tour of the EAA museum, led by its director.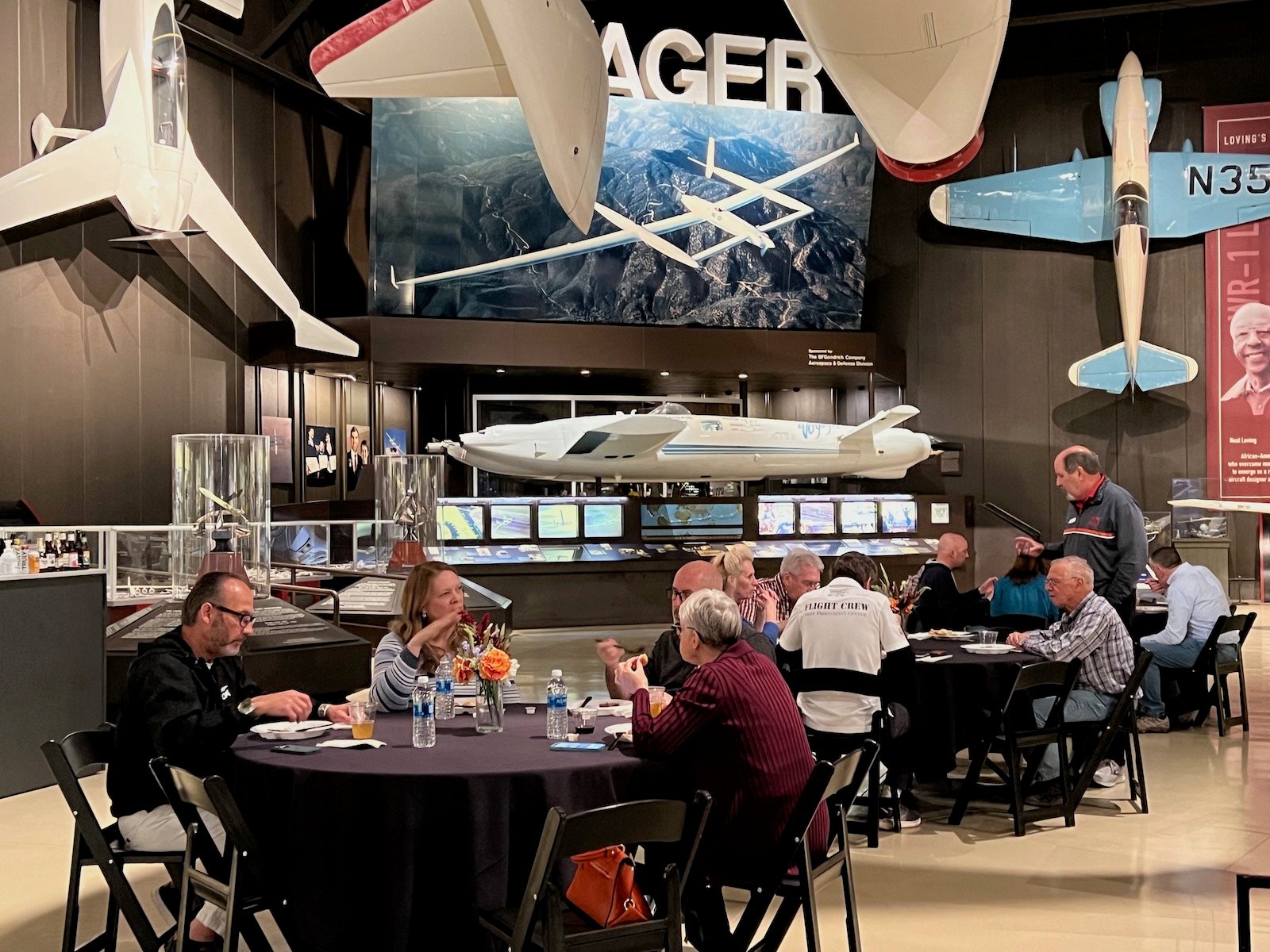 Private dinner tour of the EAA Museum, led by its director.
We're planning more clinics at the EAA PPC and want you to be among the first to know when they are scheduled. If you're interested, please fill out and submit the form so that you can receive announcements of future clinics at the PPC.